Take the initiative!
But don't worry, we'll be at your side. We will support you in your speculative application with the most important insights and helpful tips so that you have a good idea about us. And, of course, so you have the best chance of finding a job with us.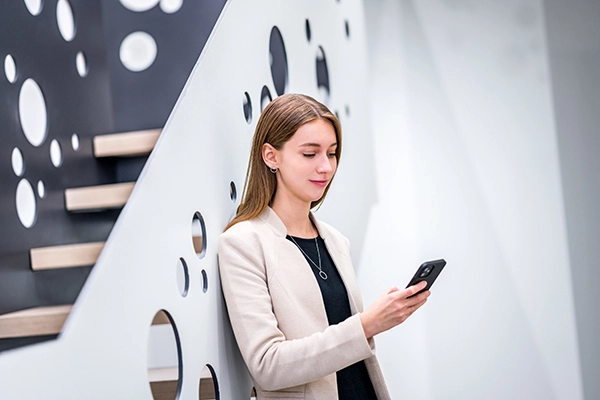 Insights and tips for general applications
Explore commonalities
As a large company, we need many employees from a wide range of areas, which is why we always keep our eyes open! This means that an application is also worthwhile if no suitable position is open. What should you bring to the table? You can still be in training, fresh out of university or college, or you may already have a lot of professional experience – we look forward to hearing from you. However, it is important to us that you are interested in the CEE economic area, enjoy working in international teams and see diversity as an asset.
Beneficial: working at VIG
We know very well that, as an employer, we also have to win you over for us – only then will a long-term partnership be possible. That's why we have put together a comprehensive package for our employees which, in addition to modern must-haves, also offers a wide range of nice-to-haves: development offers, internal events, digital learning, personal coaching in all life situations, flexible working, state-of-the-art workplaces, life balance offers and, and, and... If we have forgotten something important, you are welcome to ask us about it.
How and where
What we pay special attention to: let us know which area and position you are interested in. This is how you can help us find the right offer for you. Send us a CV – clearly structured and, if available, with previous work experience. We'll also be happy to see a photo, but it's not a requirement. A short motivation letter helps us to get a better picture of you.