An open ear for open questions
Here, we have summarised the most important questions on the subject of applying for a position. So if you're still unsure whether to apply, hopefully this page will answer all your questions. Otherwise, our recruiting team would be happy to receive your enquiry.
Recruiting team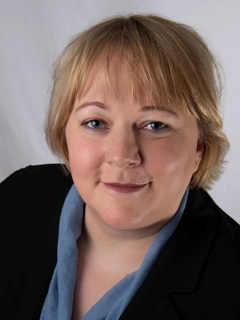 Frequently Asked Questions
You can find our current job postings for the VIG holding in our job portal. If you have any further questions about the jobs, please contact our recruiting team directly.
In our application portal, you can find current job offers and respond to them directly. Importantly: your application will be treated confidentially and your data will only be recorded in our database. If you can't find a suitable offer, we look forward to receiving your general application. More tips on this can be found on the general application page.
We have prepared many tips for you on this topic. In the first step, it is sufficient if you send us your CV and cover letter. The following can be submitted at a later date: certificates, letters of recommendation and references. What's important to note is that your CV should be up-to-date and clear. Use the CV to present all the relevant information about your training, professional experience and additional qualifications as well as you can.
There are four steps: get informed, apply, get to know each other and get started. In the Employer Check, you will find a lot of information about us, while the application portal provides you with an overview of our current job offers. Further information can be found on the application process page.
The main purpose of the job interview is to get to know each other, clarify open questions and set out ideas and expectations. As preparation, you are welcome to click through our page, where you will find all the important information.
Yes, of course. We promote committed talents in their entry into professional life. We give you the opportunity to gain initial professional experience and set the course for your professional future. Our entry opportunities range from an internship to a part-time position during your studies.
This depends entirely on the position. You should have German and/or English language skills. An Eastern European language is an advantage.
Depending on the position, experience in insurance may be an advantage, but in some job postings it may also be a prerequisite.
Yes, the recruiting contacts of our insurance companies are as follows: go to the companies. The application process then runs directly through the respective company.