We are the leading insurance group in Central and Eastern Europe. "Protecting what matters" is our promise. More than 50 insurance companies and pension funds provide the best possible protection against the risks of day-to-day life for their customers. The Group strategy is to achieve long-term profitable growth.
2022 Key Figures (in accordance with IFRS 4)
The leading Insurance Group
in Central and Eastern Europe1
Austria
Baltic states
Bulgaria
Czech Republic
Hungary
North Macedonia
Romania
Slovakia
Albania
Bosnia-Herzegovina
Croatia 
Moldova
Poland 
Serbia 
Ukraine
Kosovo
Montenegro
Slovenia
1 VIG divides its region into two areas. First, the region of Central and Eastern Europe, which consists of 20 countries, including Austria, whose longterm growth opportunities will be exploited. Second, ten special markets where objectives specific to each market will be pursued.
Market rankings 1st to 3rd quarters of 2022; Hungary 1st to 4th quarters of 2021, including Aegon

Premiums
by line of business 2022
in accordance with IFRS 4
Broad portfolio with growth potential
Insurance solutions in the property/casualty, life and health business across approx. 30 countries
Over 30 years of M&A experience in the CEE region
Organic and inorganic grown initiatives to further expand VIG's leading market position
Financial stability
"A+" rating with stable outlook from Standard & Poor's
Solvency ratio of 280% in 2022
Continuous dividend distribution every year since 1994
Proven management principles ensure customer proximity
Local entrepreneurship for taking quick, flexible action on the market
Multi-channel distribution to exploit all sales opportunities
Multi-brand policy for ensuring broad appeal in relation to target groups
Conservative investment and reinsurance policies create trust
Sustainability as an integral part of our
business model with own strategy since 2017
Innovative products and services that offer social and environmental added value for as many parts of the population as possible
Consideration of environmental and social criteria for investments and underwriting
Diversity strategy promotes inclusion and equal opportunity
MARKET CAPITALISATION (30/06/2023)
The participation of shareholders in VIG's success is a priority for us, and we have paid dividends every year without interruption since 1994.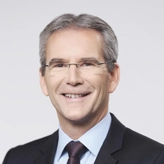 Hartwig Löger General Manager (CEO), Chairman of the Managing Board

CV Download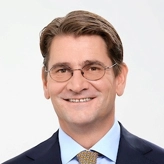 Peter Höfinger Deputy General Manager, Deputy Chairman of the Managing Board

CV Download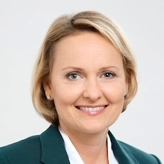 Liane Hirner Member of the Managing Board, Chief Finance and Risk Officer (CFRO)

CV Download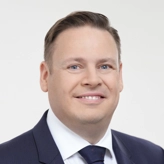 Gerhard Lahner Member of the Managing Board, Chief Operations Officer (COO)

CV Download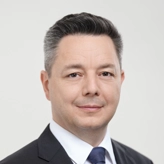 Gábor Lehel Member of the Managing Board, Chief Innovation Officer (CIO)

CV Download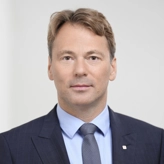 Harald Riener Member of the Managing Board

CV Download
Key figures table half-year
Key Figures of Vienna Insurance Group

in accordance with IFRS 17 (unaudited)

 

Calculation differences may arise when rounded amounts and percentages are summed automatically.

1 Gross written premiums are not part of IFRS 17/9 reporting; the previous year's figures have been adjusted for the addition of the Aegon companies compared to the publication of 6M 2022.

2 The calculation of this figure considers the interest expenses for hybrid capital. The undiluted earnings per share equals the diluted earnings per share.
3 half-year values annualised

Gross written premiums1
EUR million
7,306.7
6,595.1
Insurance service revenue
EUR million
5,380.4
4,732.9
Result before taxes
EUR million
462.9
212.0
Result of the period after taxes and non-controlling interests
EUR million
343.4
147.4
Earnings per share2,3
EUR
5.25
2.19
Net Combined Ratio (P&C)
%
94.0
90.6
 
 
 
 
Financial assets
EUR million
37,038.2
35,814.0
Shareholders' equity (incl. non-controlling interests)
EUR million
5,961.7
5,713.9
Contractual Service Margin (CSM)
EUR million
5,934.9
5,838.1
Total assets
EUR million
48,131.4
47,217.7
Operating Return on Equity (Operating RoE)3
%
15.8
10.9
Solvency Ratio
%
282
280