A good start as Basis for joint success
Getting started doesn't have to be difficult! We are happy to support new employees as they join VIG.
Onboarding is more than just an introduction. It is about getting to know each other and learning the corporate culture. And I am happy to play my part here!
What to expect in the first days
Human Resources employees start the day with you. You will be introduced to organisational structures, can ask your questions and get to know new colleagues. But the departments themselves will also be well prepared for the arrivals of the new colleagues and welcome you to the team.
As the amount of information at the beginning is enormous, there is a dedicated landing page for new arrivals on the intranet. It's very clearly structured and provides a good starting point.
Friendliness and appreciation are part of our corporate culture. There is a welcome email from Human Resources, a video message from the Managing Director and all new colleagues are presented monthly with a photo on the intranet.
Even if you have experience in the insurance industry, we want to present ourselves, our culture and our specialist topics in an intensive introduction programme. We invest in a multi-day training programme and there is also a separate sales day to get to know our core business better. Networking is important to us and this is where the first connections are made – even across departments.
Recruiting team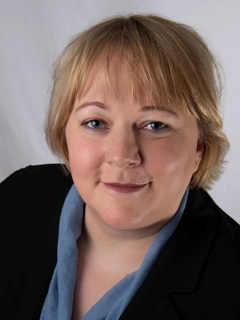 Related links
Do you still have questions? Here you will find further links and information.